Skip to main content
vLabs Sign-up
To sign up for a new account that can access vLabs, follow these steps:
1. On the vLabs home page, click Sign up or login.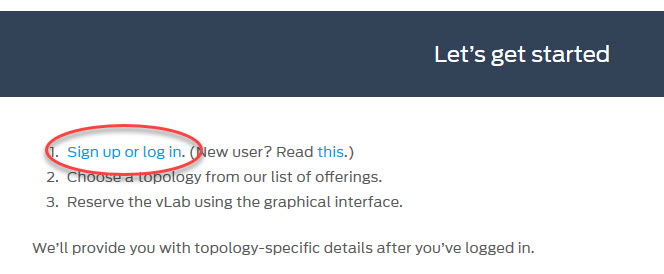 2. On the login page, click Need help signing in?, then click New User? Register Here.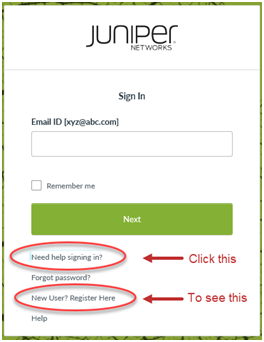 3. Your account is based on your email address. Use any email account you wish, corporate or public domain (ex. Gmail, Yahoo, etc.). Once you enter this information, the window will show more information; select Lab User for access to EngNet, vLabs & other JCL Tools. Then click Next.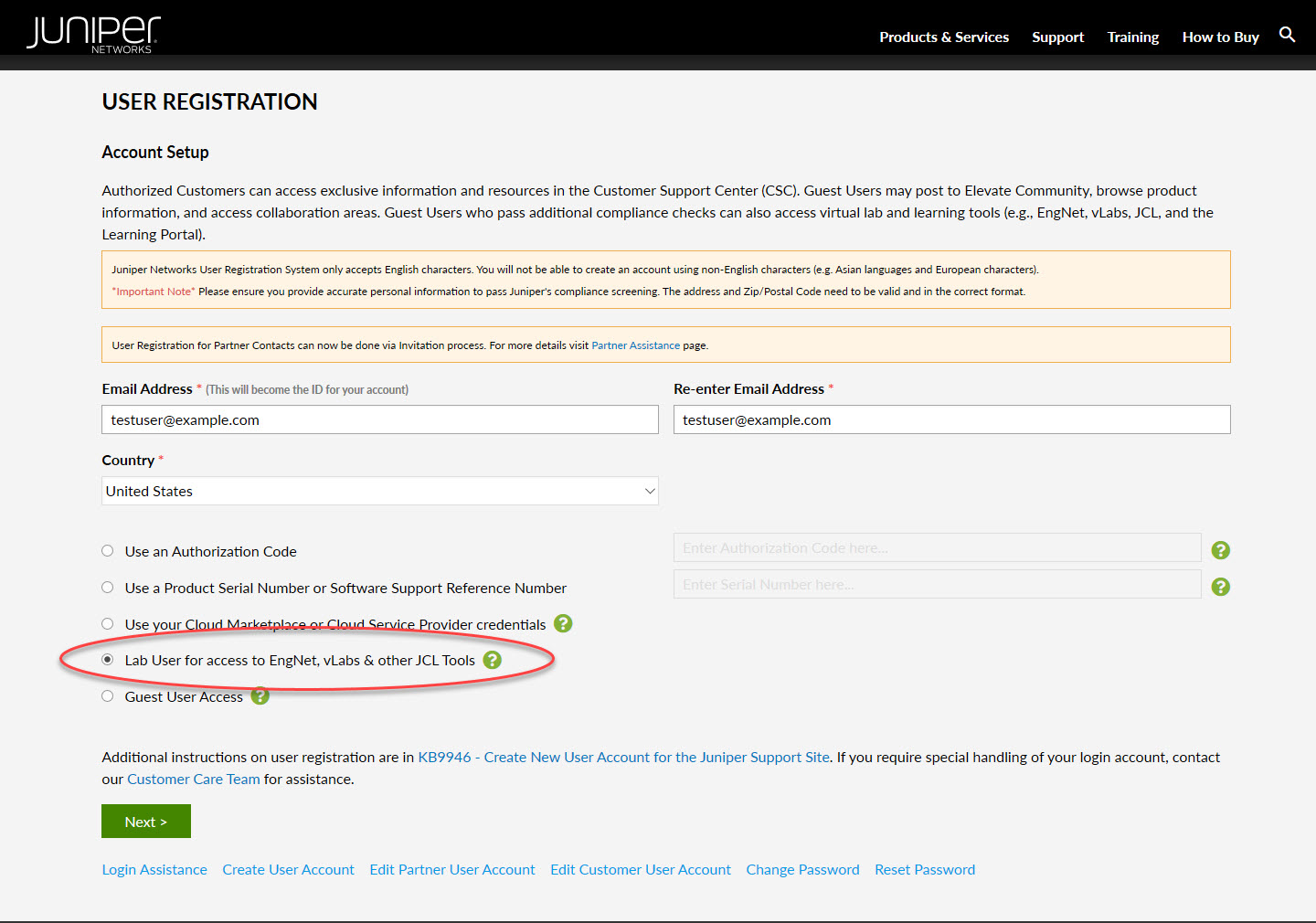 4. Enter your personal information in the fields as appropriate and click Next.
NOTE: To use Juniper vLabs, you must provide accurate personal information to pass Juniper's compliance screening.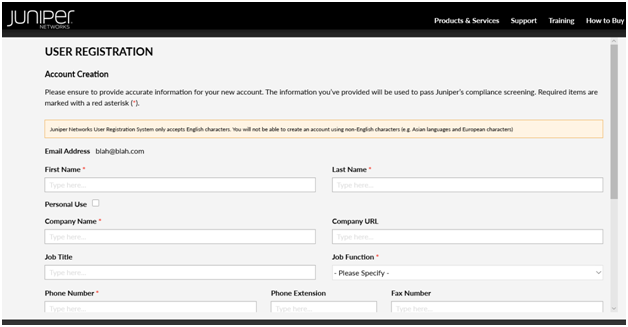 5. Review the Encryption Agreement information, check the box, and click Submit.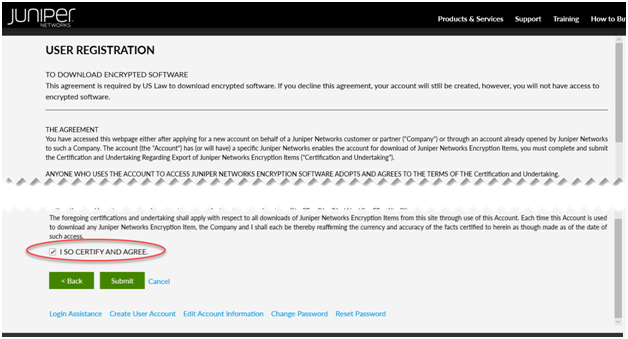 Note that the compliance screening process may take up to 24 hours. When completed, you will receive an email that verifies your registration and includes a link to set a password. With your username and password set, you can access Juniper vLabs.
Please write down the Juniper vLabs support email address now: vlabs@juniper.net. If you have access issues, let us know by email.
Welcome to Juniper vLabs, have fun!